Every issue of the Stamper's Sampler has a Tempting Template in it. The template challenges the readers to create and perhaps submit a project incorporating the template and some rubber stamping.
Here is the link to the latest one, a corset.
I had tons of fun playing with this one. I looked up clothing quotes and created the corsets to go with the quotes.
This one is all stamping and some tiny eyelets.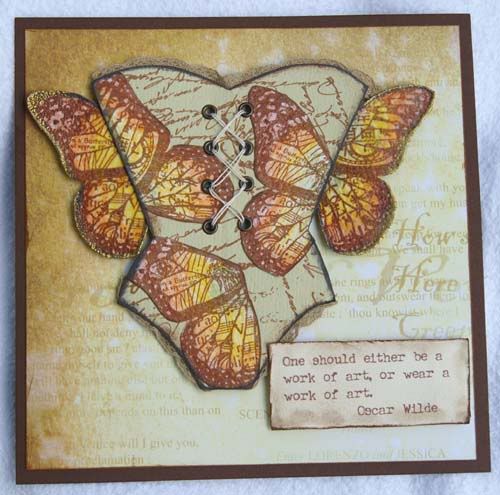 I had fun with my watercolored pencils and waterbrush on this one.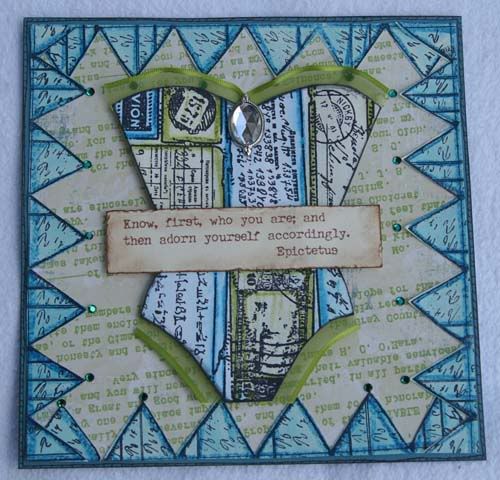 This one is made with a stamp that has a fabric look to it, cut out in rectangles, and mounted with pop dots for a quilted look.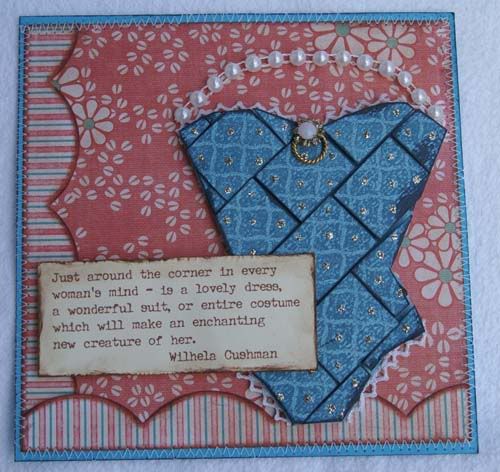 This is made from a bunch of stamped rulers, placed to create a sheet of patterned paper. And very tediously placed micro eyelets. You don't get to use those all the time. I set them with a very small Phillips head screwdriver.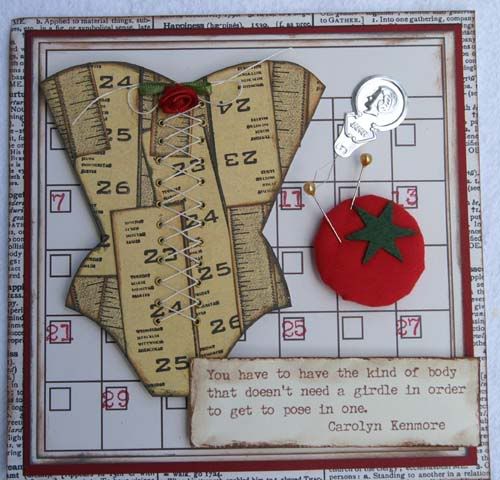 This corset is fabric on a stamped background (gotta have some stamping- it is in the rules!)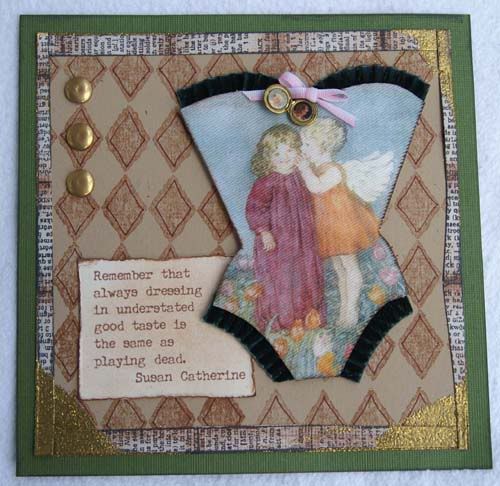 I hope you are inspired to create something today!